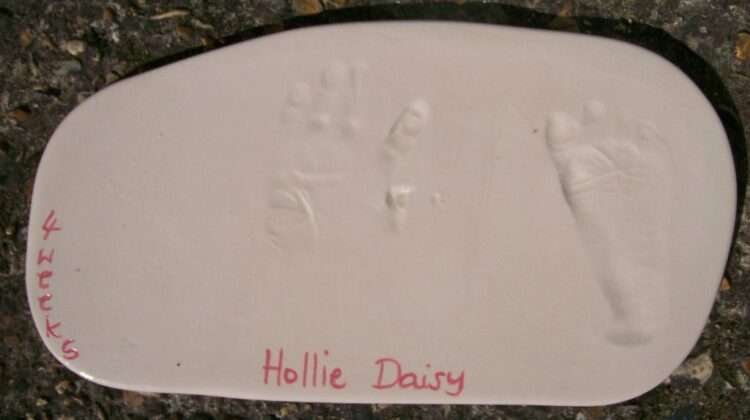 Kid's Printz
Our children grow so quickly, it is easy to forget how tiny they once were. I offer you the opportunity to capture that moment in time with a hand or foot impression or print.
We can take an Impression of the feet/hands in clay; or take a print pf the feet/hands on the clay; personalise, dry, fire and clear glaze. It can be mounted or framed. We can turn the prints into a plate or bowl. These make excellent gifts for all members of the family, friends, god parents or for those special occasions.
Prices start from £18. Please contact for more details and book that appointment.
We can also come to you! Pre-schools, nurseries, and mother/daddy baby groups to do the impressions/prints at your convenience. Prices starting from £10.00.
Please contact for more details to help finalise those arrangements.