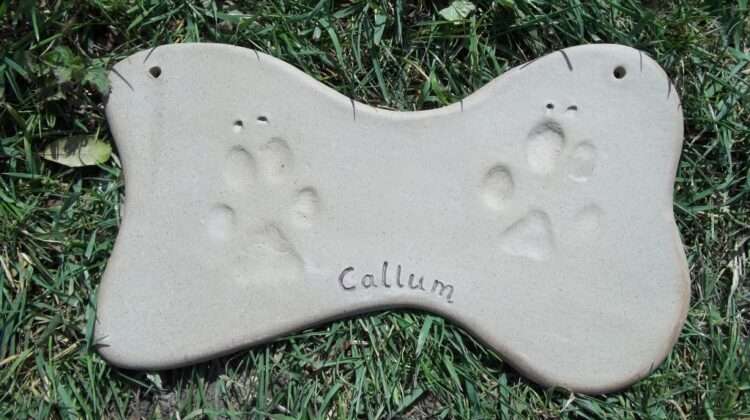 Not Just For The Serious Pet Lover
Have Your Pets Printz Taken And Immortalized As A Lasting Memento
We take an impression of the Paws or Claws in clay; personalised, dried, fired, clear glazed, mounted or famed. We can turn prints into a dish or plate. These make excellent gifts for all members of the family, friends and Pet Lovers.
We are patient! We will attempt paws/claws imprints from just about ANY TOLERANT and FORGIVING Pet.
Get a group of like minded owners and we will come to your venue or canine/feline gathering. We will travel to your dog obedience classes, puppy socialisation and kennel parties.
Prices starting from £18.00
Distances under 5 miles are FREE. Distances over 2 miles from the studio will be charged at 40pence per mile.
Please telephone, email, message, for details and appointments can be arranged.
Studio – +44(0)7788 702826
Email – crankpots@aol.co.uk
Find us on Facebook – Crank Pots