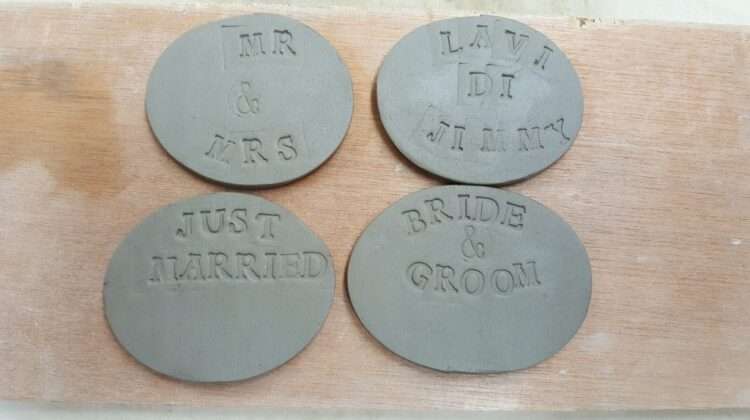 A Stunning New Product For Those Special Occasions.
That Exclusive Wedding Gift With Those /special Messages To Cherish Forever.
The Choices will be yours, but with support, the decisions can be manageable.
We want it to be one of those momento's to cherish forever.
We are aware that some clients require us to work discretely and this is always our aim.
We are happy to meet for an informal chat.
We will meet at a venue and a time of your choosing if necessary
(although travel expenses may be charged for distances more than 2 miles from the studio).
Wish List: –
A list of possible names from your wedding book taken, these messages will be transferred onto the chosen ceramic ware.
We offer this service threw out the country-Recorded delivery only.
OR
Chosen blank ceramic bisque ware with appropriate pencils are delivered to your chosen venue(recorded delivery if necessary) so your guest can record their spontaneous antidotes on the day.
This product is not only for a Wedding Celebration.
Consider this momento for those other special occasions:-
~ Wedding Anniversaries, Golden, Silver Ruby etc….~
~Christenings~
~Bonvoyage~
~Retirements~
~Birthdays; 21st, 40th, 50th etc…..
~Hen/Stag Nights~
These Special Occasions Are Endless
Please get in touch for more details……